Singapore, the ideal hub for your Asia business
16 Jun 2022
Industrial Transformation ASIA-PACIFIC (ITAP), German Centre Singapore and Singaporean-German Chamber of Industry and Commerce
Strategically well-positioned in Southeast Asia, forward-thinking and business-oriented: Singapore is the ideal location for any company's future Asia business activities!
During the webinar, you will learn what makes Singapore such a valuable business hub. Participants will gain a deeper understanding on how to kickstart their own activities in Singapore and can ask questions at the end of the presentations.
Speakers:
• Dominique Herold, Managing Director German Centre Singapore
• Sebastian Zeitler, Head of DEinternational/Trade Promotion, Singaporean-German Chamber of Industry and Commerce
This webinar is brought to you by the Industrial Transformation ASIA-PACIFIC (ITAP), German Centre Singapore and Singaporean-German Chamber of Industry and Commerce.
The 11th International Conference on Environmental Engineering, Science and Management
12 May 2022
Environmental Engineering Association of Thailand (EEAT)
Recently, Thailand is facing problems in terms of depletion and deterioration of natural resources including natural disasters and environmental pollutions particularly in urban areas. Such problems require appropriate measures to handle them in an effective and sustainable manner. The uses of innovations in terms of creative idea, updated information and just-in-time analysis as well as new technologies are required to propose the properly practical solutions. Integration of engineering and scientific knowledges with other field of studies may also needed to overcome more complicated problems.
Environmental Engineering Association of Thailand (EEAT) has been founded since 1983. The main purpose of EEAT is to serve as environmental engineering professional center, providing educational and technical information and technologies on environmental pollution protection and control as well as environmental management. As the environmental subjects have been national and worldwide concern, EEAT will be the platform for knowledge management of environmental concerns by organizing the annual International Conference on Environmental Engineering, Science, and Management.
The objective of the conference is to share and exchange knowledge among researchers, scientists, engineers and other practitioners by presenting research work and practical case studies in the conference. This can be benefit for not only solving the national and local environmental problems, but also strengthening the network of environmental institutes, organizations, and other related ones. Moreover, this 2022 conference is a special event that EEAT is going to organize international conference in conjunction with national conference. It thus will be international knowledge collaboration as well.
The 21st National and the 11th International Conference will be jointly organized with Environmental Research Institute, Chulalongkorn University with co-host by Ministry of Natural Resources and Environment, Ministry of Higher Education, Science, Research and Innovation, Ministry of Industry, Ministry of Energy, Pollution Control Department, and Office of Natural Resources and Environmental Policy and Planning. The conference will knowingly consist of keynote/invited speakers, oral and poster presentations.

Conference Topics
Innovation for sustainable environment


BCG (Bio-Circular-Green economy for sustainable environment)


Climate change and climate risk


Disaster and risk management


Pollution and sustainable risk management


Smart city/Green city


Eco industry/Industrial ecology


Water and wastewater treatment


Waste management


Air pollution and noise management


Site remediation


Environmental technology


Water resource and quality management


Pollution prevention, clean technology and life cycle assessment


Sensor, nanotechnology and biological technology for environmental management


Emerging pollutants in the environment


Green energy


Management and restoration of marine and coastal ecosystems


Soil science and environment


Material technology for environment


Environmental law, policy and economics


Environmental health


Urban Development
Important Dates
| | |
| --- | --- |
| September, 2021 | First Announcement |
| February 1, 2022 | Abstract submission deadline |
| March 1, 2022 | Authors notified of acceptance |
| April 1, 2022 | Full paper submission deadline and early registration deadline |
| May 12-13, 2022 | Conference |
Download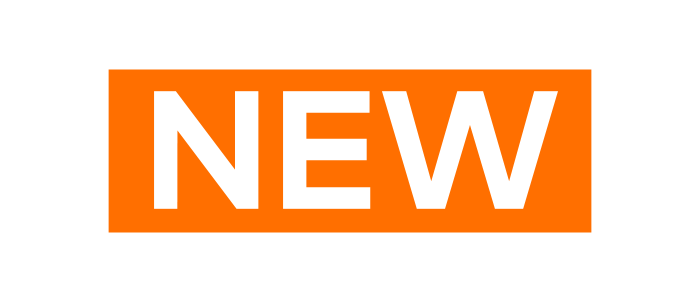 Publication
The papers accepted for both oral and poster presentation will be published as follows.
Extended abstract

Proceeding Hard Copy published on May 12, 2022

Full papers

Full papers are to be published in proceeding e-Documents

Selected papers that have been reviewed as "excellence" are qualified for peer-reviewed for potential publications in:
Special Event
Exhibition
Registration Fees
Presenter

Classification

Early bird Before
April 1, 2022

From April 1 to May 13, 2022

Thai
EEAT member
3,500 Baht
4,000 Baht
Non or expired
member
4,000 Baht
4,500 Baht
International
Participant
US$ 200
US$ 250
Student
US$ 100
US$ 150

Participant


Classification

Early bird Before
April 1, 2022

From April 1 to May 13, 2022
EEAT member
4,000 Baht
4,500 Baht
Non or expired
member
4,500 Baht
5,000 Baht
Student
2,500 Baht
3,000 Baht
Registration Payment
Check or payment to saving account or money order:"Environmental Engineering Association of Thailand" Bank Transfer: Savings Account No. 056-2-32298-0, Siam Commercial Bank Plc., Aree Sampan Branch (SWIFT Code: SICOTHBK)

Redefining Advanced Electronics Manufacturing for the Future that matters
24 Mar 2022
ST Engineering
Globally, businesses and industries have been disrupted by the COVID-19 pandemic. Due to this, supply chains have been disrupted, health and safety have been compromised, and some manufacturing lines were even halted.
Technology such as artificial intelligence, the internet of things (IIoT), digital twins, and 5G wireless communication systems will require manufacturing to adapt and keep up with the upswing. In this seminar/webinar, we will share how technology is being adopted to embrace i4.0 and meet the challenges of tomorrow.
Join ST Engineering's 60 minutes Redefining Advanced Electronics Manufacturing for Future that Matters seminar/webinar, on March 24, 2022 at 3:00 pm (GMT +8).

Topics:
1. 5G in Manufacturing.
2. Fast-tracking electromobility adoption. Deploying integrated charging experiences and
efficiently matching user needs with charging solutions.
3. Accelerating Smart eMobility Design and Manufacturing.
4. Digital Twin in Manufacturing.

Who Should Attend?
- Electronics Manufacturers
- Industrial Automation i4.0
- IoT and Communications