What is the name of your product?
5G technology: As network equipment supplier, Ericsson wants to showcase the possibilities and business cases of the new mobile broadband and network technology (cf. motto "Empowering Connectivity. Be Limitless with 5G.")
What problem does your product solve?
5G solves wireless connectivity issues and thereby has the potential to replace network cables in the long run
What is new/innovative about it?
5G has many advantages. Ultra-low latencies (less than 20 milliseconds end-to-end) as well as a high reliability despite the use of no cables render it perfect for application scenarios in the industry (cf. Smart Wireless Manufacturing, Industry 4.0) and consumer market (cf. Gaming, AR, VR).
What is the product's main benefit for the customer?
Customers' can count on a reliable, stable network that enables new functionalities (cf. for example Network Slicing) and hence broadens their possibilities and, potentially, product portfolio.
Can these benefits be expressed in numbers?
Take the specific BLISK use case as an example. Blade integrated disks (blisk) are high-tech components where the disk and blades are produced as a single piece and serve the purpose of compressing the air inside jet engines. They are milled out of solid pieces of metal and have extremely high requirements towards accuracy and surface integrity. The ultra-low latency and very high bandwidth of 5G make it possible to control the machines in real-time, reducing manufacturing costs and improving quality of products. Thus, the 5G-enabled blisk case alone can save approximately EUR 27 million for one single factory, and up to EUR 360 million globally. From a sustainability perspective, CO2 emissions from both the production of blisk and their operation in jet engines can be reduced by some 16 million tons annually on a global basis.
Do you classify your product as a smart component? If so, why would you call your product "intelligent/smart"?
The 5G technology definitely is a smart component as it offers so many smart solutions. It can connect whole production plants, facilitate machine-to-machine communication, machine learning as well as human-machine interaction and could help revolutionize whole industries, for example the automotive sector by lifting automated driving to another level.
Are there any other important points that you can think of?
5G also has a great societal potential. Use cases like remote learning come to mind where you can use the technology to teleport a hologram of e.g. a teacher to areas that usually don´t have extensive education opportunities. The future with 5G will be exciting.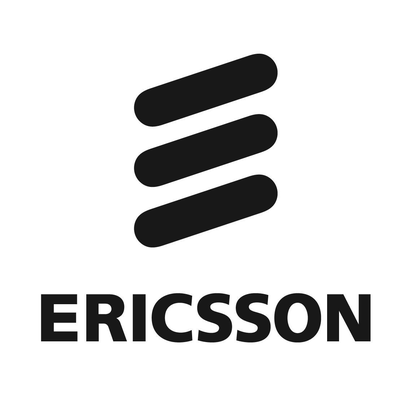 Ericsson at HANNOVER MESSE
At HANNOVER MESSE 2019 you could visit Ericsson on-site and learn more about the latest products and services. more